An eloquent WHITE WIND-moment is -
being full of inspiring thoughts after a breathtaking movie, not knowing what to talk about first.
this day-energy combines
the potential
white wind
focus on communication
other possible topics:
be present here and now
follow impulses
but also:
with the dynamic
2 – stabilize!
TWO defines within the game of opposites a maximum arena for subjects the potentials offer. Obstacles and challenges introduce the process of awareness. Embrace your subject and nourish it with attention.

A nourishing RED DRAGON-moment is -
to feel basic trust in your well-being after having lost your ID and credit cards in the middle of nowhere.
the 2nd day
in the actual wave
of
red dragon
You are afflicted by very creative impulses and revolutionary ideas? Oh, that is so REG DRAGON! With this Wave a new SPIN of 260 days will start in the Flow-Universe – and you are right in the front position! Impartial brainstorming costs nothing but helps to define an aware aim for the next nine months. You can use this potential to convey feelings, desires and dreams to the outside. Because, if you always keep them locked away in your heart, they can never become reality. The biggest obstacle to overcome here is the absence of your basic trust – however be affirmed: you are worth it! RED DRAGON encourages you, to trust in your own strength. On the other side an excess of ideas can easily become creative uncontrolled growth. Pay attention to keep your emotional balance.
If you refuse this potential unconsciously, you may recognize this possibly at popping up ego-trips, angst or a feeling of being lost in a material world. So, stay in flow-motion – this life is strictly reserved for you!
"ride the winds of change" VERSUS "break up by SMS"
Congratulation!
Your new birth year has following aims:
to let you undergo radical renewal
through the strength of spontaneity
challenged to rise above evaluation and judgment.
Take care: behind the urge of escapism surprising awareness can hide!
In these 365 days your big subjects take form and expand, meaning it can come to a maximum stress field between two poles: with this challenge the process of awareness starts. In the end you will be better stabilized and grounded.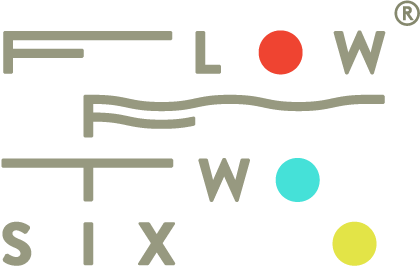 In the FLOW-universe all people are connected through unique partner energies.

The knowledge about this energetic bonds can improve your social life profoundly.
To learn more about this unique
partner energy
, simply type in the name of two persons and their birthdate:
please enter both names
Partner-Check
This is the
partner energy
connecting Be more aware of this potential and it's dynamic. Try to approach the people around you from a totally new point of view and feel the difference.